ANGEL TREE CAMPING
Angel Tree Camping® makes camp possible for children of incarcerated parents by providing scholarships and partnering with churches and camps nationwide.
SUPPORT ANGEL TREE CAMPING
---
---
HOPE IN THE GREAT OUTDOORS
A camp experience can change a child's life forever. Angel Tree camping is a chance for children of incarcerated parents to get away from their daily challenges and have fun in the great outdoors, making new friends and meeting caring adult counselors. At camp, children encounter the love of Jesus and discover hope for the future. Whether you're a camp who wants to serve these children, a church who wants to encourage and support families, a friend who wants to help send a child to camp, or a parent or guardian who wants to give your child a week to remember, we want to partner with you.
SPONSOR A CAMPER
Angel Tree camping scholarships give prisoners' children a life-changing experience at Christian camp!
FOR PARENTS AND CAREGIVERS
---
---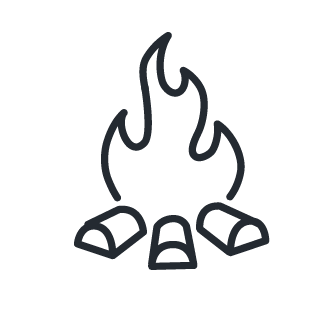 YOUR CHILD'S ADVENTURE AWAITS
We partner with Christian camps across the U.S. by providing scholarships so that your child(ren) can attend a camp at little to no cost. To be eligible for the scholarship, your child(ren) must be between the ages of 5-18 and have a parent or stepparent who is incarcerated and has participated in Angel Tree® Christmas. Our well-established camping partners look forward to giving your children an unforgettable time at camp! Check out our map below to find an Angel Tree camp in your area.
"This camp is my second home, and I feel so safe here. I hope next year more kids can come to camp. This place is amazing. The counselors really do care. They want us to have a relationship with God. It is so cool to realize that the younger campers are looking up to us!"
-Ally
FIND A CAMP NEAR YOU
Click on a pin or enter your zip code in the box on the right to find out which camp is closest to you! Follow the registration instruction for your camp.
STORIES ABOUT ANGEL TREE CAMPING