God's kingdom is built on a foundation of righteousness and justice.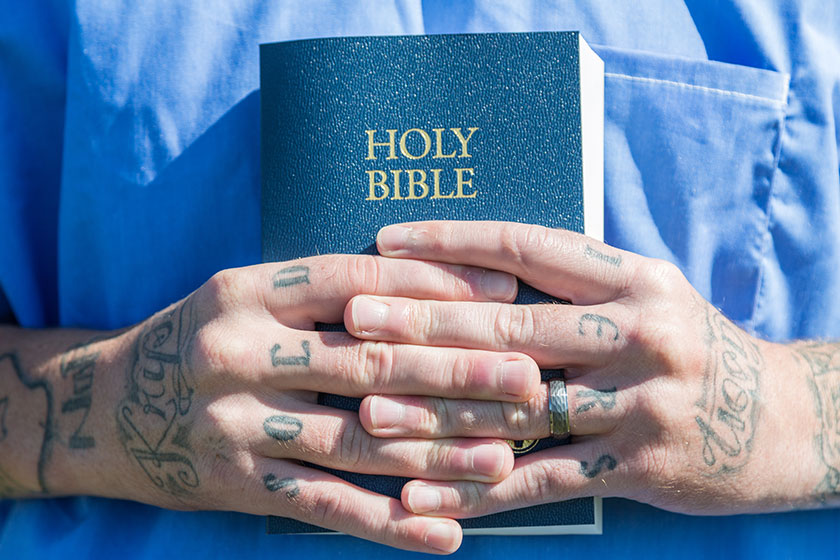 Pastor Quovadis Marshall is a former prisoner and participant of a Prison Fellowship® program in Iowa. At the age of 19, he committed a crime that sent him to prison for seven years and four months. He had to leave behind his girlfriend and their 2-year-old daughter. Thanks to in-prison programming like the Prison Fellowship Academy®, Pastor Q, as he is often now called, developed a strong relationship with God and important life skills.
Once released, Pastor Q followed the Lord's calling to plant a church in Waterloo, Iowa. Today, Hope City Church has 850 members. "My life, our church—the thousands of people we get to serve and see their lives transformed—they're the fruit of the advocate's labor," he says.
The following resource was adapted from a previous webinar called, "Christians and Government—Why Does It Matter?" It has been edited for clarity and length.

---
BEAUTIFUL MOSAICS
Jesus seeks to restore people, places, and things. Any place the Gospel is declared, proclaimed, and demonstrated, lives will be changed.
While I was incarcerated, I joined the Prison Fellowship Academy. There I found brothers for the journey and mothers and fathers for a lifetime through the volunteers who would come into the prison and do not just Bible studies, but life skills with us. These same volunteers later rallied around my girlfriend and my young daughter. They opened a door for my daughter to participate in Angel Tree Camping®. That was the one time of year where she didn't feel so different because she got to be with other children who also had a parent who was incarcerated.
My daughter is now almost 24, with her sights set on being a school teacher. She's enrolled in college, and she's working at our local Starbucks. She's just doing life and watching God build for her an amazing story and reform for us a beautiful legacy.
That's what He does. He takes broken things and He makes beautiful things out of them, like mosaics. The Bible calls it redemption.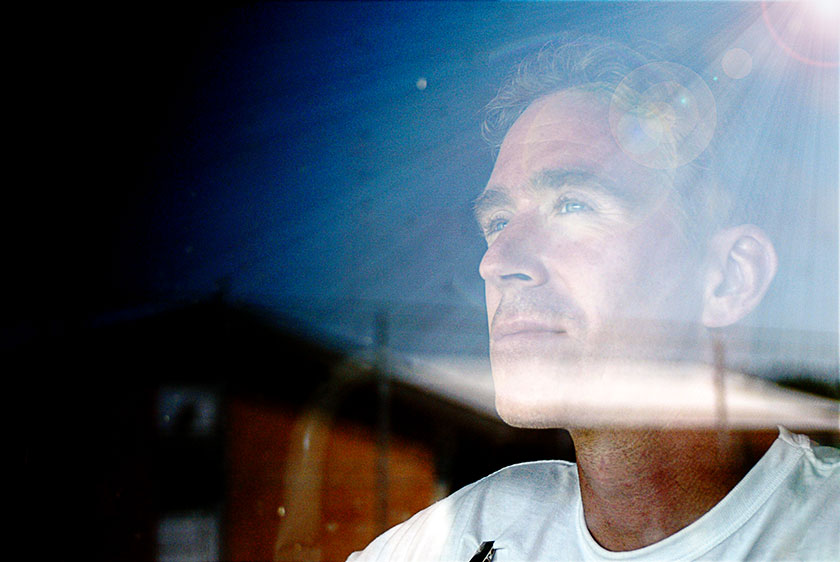 ---
'That's what God does. He takes broken things and He makes beautiful things out of them.'
---
RIGHTEOUSNESS AND JUSTICE: THE FOUNDATION OF GOD'S KINGDOM
That's why it's important for Christians to move into this space of advocacy and policy. Advocacy and policy are not the will of man but are instead at the very heart of who God is. Psalm 89 states that the foundation of God's kingdom—the bedrock, the integrity of it—is righteousness and justice.
We know this foundation is immovable and unshakeable because the One who sits on its throne guarantees the execution of righteousness and justice. Justice is at the very core of God's character.
The Bible makes it clear in John 3:16. It's the Father who is compelled—who pushes and moves. Who invites His Son to join Him in the salvation of the world. The salvation nature of Christ comes from the motivation of the Father's heart.
John 3:16 says, "For God so loved the world that He sent His Son." Did you catch that? It's not good cop, bad cop, or God is angry and "if it weren't for Jesus, I would really whack you."
Righteousness and justice are the foundation of your throne; love and faithfulness go before you.
Psalm 89:14
Tweet this verse
For God so loved the world that he gave his one and only Son, that whoever believes in him shall not perish but have eternal life.
John 3:16
Tweet this verse
No. The verse says that for the Father's love of the world, He advocates on our behalf by sending His Son Jesus.
Jesus shows up as our advocate. Why? Because in the very courtroom of God, all mankind is found guilty. The same Person who sits on the throne is the same Person who sits as Judge and as Father.
---
'Advocacy and policy are not the will of man but are instead at the very heart of who God is.'
---
Why are those three things important? Because in the courtroom of God, we've now been found not guilty. At the very heart of the Gospel narrative and nature is this idea of advocacy and justice. Jesus comes in to sit in our place.
I love Psalm 68. It says that God puts the lonely in families. In that context, it says He causes prisoners to sing that God is a Father, and what motivates and compels Him is that He wants His sons and daughters to find a freedom from the things that have caused them to fail at life. So, He sends His Son Jesus as our advocate.
A father to the fatherless, a defender of widows, is God in his holy dwelling.
God sets the lonely in families, he leads out the prisoners with singing.
Psalm 68:5-6
Tweet this verse
---
'At the very heart of the Gospel narrative and nature is this idea of advocacy and justice.'
---
Even now in heaven, Hebrews 7:25 says Jesus lives to intercede or to be an advocate. The holistic nature of the Gospel is that Jesus is an advocate. Advocacy is at the heart of the Trinity. Jesus says, "I'm going to send you a helper, the Holy Spirit." The word "helper" there is the Greek word paraclete. In some translations, it's translated as "advocate."
The very nature of God is an advocate. Someone who comes alongside not the innocent, but the guilty, and pleads for justice—justice in proportion to our crime. That led to the penalty of death and separating us from God. Jesus Christ comes as the Restorer of that relationship. But the nature and work of advocacy isn't only found within the Trinity. It has now been given to us, the local church.
What I love about the Gospel narrative is we get to see the life, mission, and ministry of Jesus. We get to hear His teaching, lean into His heartbeat, understand the ways that He interacts with people, how he loves and restores them—which is at the heart of justice. It's restorative.
Therefore he is able to save completely those who come to God through him, because he always lives to intercede for them.
Hebrews 7:25
Tweet this verse
But the Advocate, the Holy Spirit, whom the Father will send in my name, will teach you all things and will remind you of everything I have said to you.
John 14:26
Tweet this verse
---
'The holistic nature of the gospel is that Jesus is an advocate.
Advocacy is at the heart of the Trinity.'
---
PROCLAIM THE GOOD NEWS
In his first public sermon (Luke 4), Jesus turns to the book of Isaiah and reads from chapter 61:
The Spirit of the Lord is on me, because he has anointed me to proclaim good news to the poor. He has sent me to proclaim freedom for the prisoners and recovery of sight for the blind, to set the oppressed free, to proclaim the year of the Lord's favor."
The word used for "good news" in the original language is the same word that's translated "Gospel." God has called us to preach good news to the poor.  To declare the Good News and freedom to the prisoner. To lift up the brokenhearted and to give them beauty for ashes. Here is the key: The Gospel must go to the prisoner.
During Jesus' last public sermon, recorded in Matthew 25, Jesus says that we are His disciples if we have clothed the naked, taken in the homeless, and visited the prisoner.  Jesus' public ministry begins with a message declaring the nature of God to restore the prisoner—the physical prisoner, not just the spiritual prisoner. He walks three and a half years on planet earth, and He ends his message essentially saying, "I've seen and done all, and let Me tell you one of the things that's most important to Me, Church of Jesus Christ: that you would visit the prisoner."
Come, you who are blessed by my Father; take your inheritance, the kingdom prepared for you since the creation of the world. For I was hungry and you gave me something to eat, I was thirsty and you gave me something to drink, I was a stranger and you invited me in, I needed clothes and you clothed me, I was sick and you looked after me, I was in prison and you came to visit me.
Matthew 25:34-36
Tweet this verse
It should also be noted that the first person to enter eternal life at the cross of Christ is a prisoner (see Luke 23:39–43).
We've got our marching orders, the litmus test of our faith: Do you care for the prisoner? The Gospel of Jesus Christ is not only powerful enough to save the soul of a man but to save the whole of a man. That is the Gospel that Jesus has sent us to proclaim, declare, and demonstrate to the watching the world. It's our witness as the local church.
If the Church continues to remain silent on [justice reform, it will] become irrelevant. It needs to understand God's perspective and God's plan. When the Gospel is fleshed out before the eyes of the watching world, the world will begin to believe that the Church has the answers and solutions to the ills that plague and ache all of mankind.
---
'The Gospel of Jesus Christ is not only powerful enough to save the soul of a man but to save the whole of a man.'
---
One of the ways that Hope City Church has sought to be a part of this narrative of the Gospel that meets people where they're at—that meets them and seeks to serve them—is through Angel Tree®.  Every year, we extend the love of Christ through Prison Fellowship's Angel Tree program.
The Church has been called to really speak to the three types of people who are impacted by crime: 1) the prisoner, 2) their family, and 3) the community. James, the brother of Jesus says,
Religion that God our Father accepts as pure and faultless is this: to look after orphans and widows in their distress and to keep oneself from being polluted by the world" (James 1:27).
Angel Tree allows us to take care of the children who have been the victim of crime and incarceration and to meet the tangible, physical needs of the caregiver.
WHAT IS ANGEL TREE?
A program of Prison Fellowship, Angel Tree serves incarcerated parents by providing a pathway for restoring and strengthening their relationships with their children and families. Prison Fellowship mobilizes local churches and community organizations to give hundreds of thousands of children a gift, the Gospel message, and a personal message of love on behalf of their incarcerated parent.
The second way we seek to engage the watching world with the Good News of the Gospel that sets man free is just through being a church that loves and leads well in our community through outreach.
And the third way we seek to really engage those impacted by crime is through advocacy. Our church gladly put our name on the roster of the Justice Declaration, declaring fully and clearly that humanity has dignity, and is therefore redeemable.  We want our laws to be proportionate to the crimes and offenses that have been done by men and women who made bad decisions. We want to see them restored and renewed, not just penalized and incarcerated.
---
'Humanity has dignity, and is therefore redeemable.'
---
HOW DO CHRISTIANS ENGAGE IN ADVOCACY AND JUSTICE?
Faith community, I appeal to you on the basis of God's character: The question is not should we, but how do we engage in this space of advocacy and justice? Because as representatives of God and His Kingdom, He has enacted us to do His will on His behalf. We declare that He is a father, that He is just, and that He is King. We make statements about His throne, the nature of His leadership. A failure to engage in this space of justice will lead men to think that God is unjust, that He's a Father who doesn't care, and that His kingdom isn't strong enough to answer the ills of mankind.
My prayer is that your heart is strengthened and encouraged to join in the ministry of advocacy, which has been given to us as the local church. God bless you.
BECOME A JUSTICE AMBASSADOR
Inspire the Church. Change the Culture. Advance Justice Reform.
With more than 40 years of experience helping restore men and women behind bars, Prison Fellowship advocates for federal and state criminal justice reforms that help transform those responsible for crime, validate victims, and encourage churches and communities to play a role in creating a safe, redemptive, and just society.
Are you experienced in issue advocacy, looking to learn more, or interested in taking your Justice Advocate involvement a step further? Apply to be a Justice Ambassador to advocate for cultural change and legislative reforms that advance proportional punishment, constructive prison culture, and second chances.