Kevin Almestica is a New York City real estate agent and bartender with big goals. "I want to design and own an apartment complex that is affordable housing, lottery-based, for all the people who come from terrible situations and need a place to stay," he says.
He knows what it's like to need a safe home. Kevin's mother Diana gave birth to him while in shackles at a hospital near Rikers Island Correctional Center, where she was incarcerated.
Diana didn't want her boy growing up in the foster system, which is what happens to many kids born to incarcerated parents. She wanted someone to bring him into their family. And she knew whom to ask.
ADOPTED FOR GOOD
At the time of Kevin's birth, Mayra and Jose Abreu ministered to incarcerated women at Rikers Island. The couple saw their ministry as "adopting" the women—counseling them, holding Bible studies, inviting them into their home once released. Diana was one of the women they served.
They had not intended to take in a child, but when Diana asked them to look after Kevin until she was released, they said yes. Mayra recalls, "[Diana] was happy that she had someone that could take her child and bring him home, give him a family."
"As soon as I was born," Kevin says, "my mother"—that's what he calls Mayra—"took me in, and she raised me until my biological mother got out of prison." Though Diana eventually got out of prison, she remained mixed up with the wrong crowds.
Still, Kevin went to live with Diana upon her release. One day a drug-related shootout occurred in his home. Then, Diana took off, leaving 5-year-old Kevin and his dog in a New York City apartment.
Mayra and Jose found Kevin hiding in the bathtub. And that's when they decided to officially adopt him.
---
'[Diana] was happy that she had someone that could take her child and bring him home, give him a family.'
---
GRAPPLING WITH GRIEF
Mayra and Jose raised Kevin in the church. "I was very, very involved with the Lord," Kevin remembers. "I prayed every day, I went to Bible camps, and I studied the Bible."
Home was now a calmer and safer place. Yet, Kevin's world was about to be rocked. His biological mother had come back into his life. Diana would visit him every Saturday. He really loved her. Then one day she didn't show up. She had been killed. "It was really hard on me," Kevin says. "I cried every day for like two years."
Grief colored Kevin's childhood. His biological father passed away when he was almost 8. His biological mother died one month before his 9th birthday. Jose, his adoptive father, died when he was 12.
But in the darkness, two reliable sources of light shone in Kevin's life: Mayra and Angel Tree®.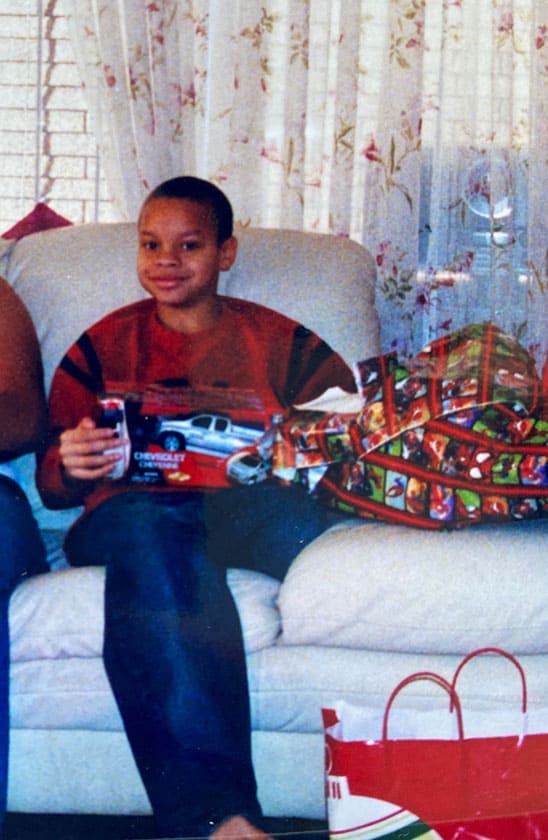 A FAMILY TRANSFORMED
Angel Tree is a Prison Fellowship® program that provides a pathway for incarcerated parents to give a Christmas gift, the Gospel, and a personal note to their children. The program had transformed Mayra and Jose's lives before they met Kevin.
Earlier in his life, Jose had struggled with drugs and was sentenced to two and a half to seven years in prison. While incarcerated, he filled out an Angel Tree form. "We didn't have anything for Christmas," remembers Mayra. "It was Christmas Eve 1989 when UPS delivered the [Angel Tree] box, and it changed my life completely. ... It was a total life transformation, reconciliation. I accepted the Lord, went to church."
Jose came home two and a half years later, after undergoing a transformation of his own. "He really was a new man," Mayra says. She joined the Prison Fellowship staff to help bring Angel Tree to more families and kids—like Kevin.
---
'It was Christmas Eve 1989 when UPS delivered the [Angel Tree] box,
and it changed my life completely. ...
It was a total life transformation, reconciliation. I accepted the Lord.'
---
BLESSING OTHERS THROUGH ANGEL TREE
Growing up in Mayra and Jose's home, Kevin remembers there being hundreds of gifts in the basement. "I would always run down there like, 'Ma ... can I get this, or can I get that?'" Kevin says. Mayra would remind him that the gifts were for children whose parents were incarcerated. But she invited him to deliver the gifts with her.
"I remember seeing all these kids and how happy they were when they got all these gifts ... It was a really great experience," Kevin recalls. He adds, "Angel Tree ... blesses children during Christmas time and gives hope to them that their parents love them dearly. ... Honestly, I don't know where I would be right now if it wasn't for Angel Tree and if it wasn't for my mom."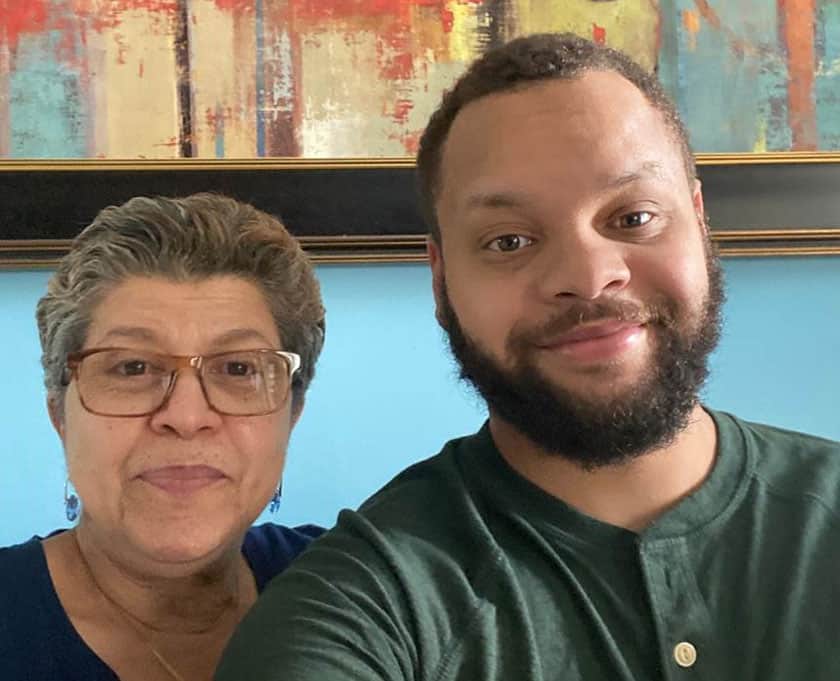 MOVING AHEAD
Today, 25-year-old Kevin is extremely grateful for Mayra, Angel Tree, and the life he's been given. "I've had many, many, many life experiences, ups and downs. But I think those things have made me the person that I am today, made me a go-getter. ... Made me strong, independent. I don't get phased easily ... and I feel like I got fire," he says.
Mayra agrees. She's thankful that Kevin keeps moving forward. "He's very smart," she says, "and I'm very, very proud of him that he didn't get stuck on that mentality of his family history. He broke that curse. I believe that. And it's all because ... he knows Christ, personally."
Today Kevin dreams of embracing hundreds through his plans for an affordable apartment complex. But he also longs to wrap his arms around a lonely child. "One day ... I would like to adopt a child just like my mom did," he says. "Just like how I came into the world, I would like to do that for my first child."
NOTHING PROVIDES HOPE LIKE THE LIVING WORD OF GOD
Share the light of the Bible with isolated prisoners. Open the door to healing and offer a new purpose with your gift today. The demand for Bibles is at an all-time high.

Will you help us meet the need?

GIVE HOPE TODAY!
GET INSPIRATION IN YOUR MAILBOX
Interested in reading inspirational stories of God's work behind bars, or how families are being uplifted through connection and the Gospel? Sign up to receive inspirational stories of transformed lives, encouraging updates, and other great content in your inbox.
Your privacy is safe with us. We will never share your personal information."