For more than 40 years, Prison Fellowship® has been offering incarcerated men and women the hope of transformation. Through our in-prison programming, lives are being changed, hope is being restored, and dark pasts are giving way to brighter futures.
PRISON FELLOWSHIP ACADEMY
Prison Fellowship Academy® uses targeted curriculum, compassionate coaches, and restorative community to replace participants' criminal thinking and behaviors with renewed purpose and biblically based life principles. Graduates complete the yearlong program as change agents and good citizens inside and outside of prison.
PRISON FELLOWSHIP HOPE EVENT
In prison yards across the country, men and women are being introduced to the hope of Jesus Christ through a one- and two-day Hope Event® featuring a variety of inspirational speakers and musicians. These events give incarcerated people the chance to respond to Christ and join a faith community.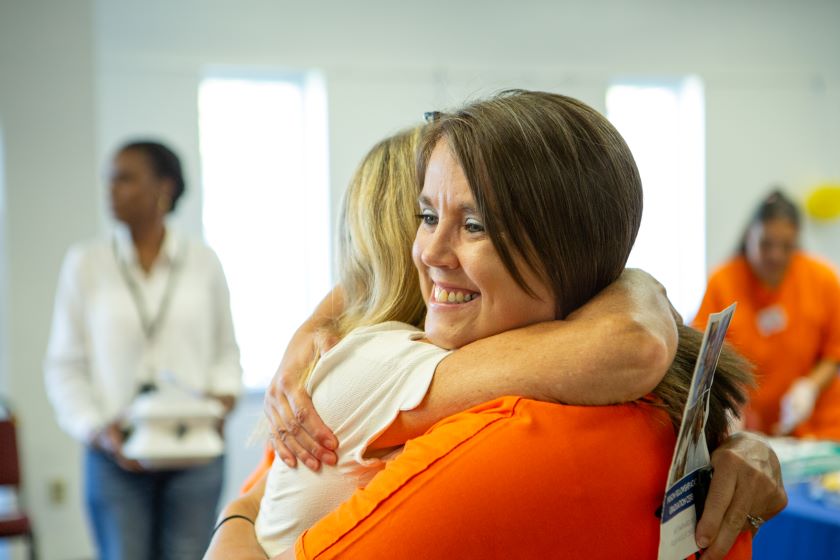 WOMEN'S MINISTRY
Incarcerated women are often at the end of a long, difficult road that has made them feel rejected, worthless, and hopeless. Prison Fellowship strives to show them the love, acceptance, and purpose in Christ that awaits them inside prison and out.
LEARN MORE
PRISON FELLOWSHIP CONNECTION CLASS
Each Prison Fellowship Connection Class® offers prisoners the chance to study God's truth and apply it to their lives with regular support and encouragement. Participants develop transformative skills in a supportive, Christian atmosphere.
LEARN MORE
LEADERSHIP TRAINING
For those seeking a deeper understanding of Scripture, Prison Fellowship and World Impact offer Bible-college level training in The Urban Ministry Institute (TUMI), an intensive training course that equips prisoners to become Christian leaders.
LEARN MORE
INSIDE JOURNAL
Inside Journal® is our quarterly newspaper that is distributed to correctional facilities across the country. Each issue (offered in a men's, women's, and Spanish-language edition) explains the Gospel in a fresh way and shares practical advice for the daily struggles of prison life.
LEARN MORE