In an everchanging world, the hope of the Gospel remains constant.
In response to the COVID-19 pandemic, Prison Fellowship® made several changes in our ministry. From the Prison Fellowship Academy® to Hope Events, we found new and creative ways to remember prisoners and all those affected by incarceration. We also shared stories from behind bars with you, our readers. The Inspiration Series turned 1 year old this April, and to honor that milestone, we put together our top 12 stories of transformation.
1. WAKING FROM A NIGHTMARE
TRADING THE AMERICAN DREAM FOR GOD'S CALL
"Something just got me up out of that bed and walked me into that room. The moment they just touched me to start praying, it all just finally came out—the emotion, the weight, I think, was starting to lift."
Jeremy spent much of his early adulthood chasing the American dream. He placed his value in what other people thought about him. Jeremy felt his life had to look a certain way. But it was just impossible to keep up.
2. SET FREE
THIS IS WHAT RELEASE DAY LOOKS LIKE FOR THOSE WHO HAVE FOUND FREEDOM IN CHRIST
"My name is William Jones. I've been incarcerated here for 3 1/2 years. And today, I'm about to go home."
He was coming home a different man. He wasn't just a returning citizen. He was also a man guided by the Spirit of God. Was he up for the challenge? Or would he be like so many others and find himself back behind bars within just a few years?
3. THE WEIGHT OF REENTRY
Luis Centeno's Strenuous Journey to Success After Prison
"I used to be known as somebody that couldn't be trusted. ... Today I'm actually a father, I am a husband, and I'm also a business owner."
Luis' time behind bars had been difficult, but reentry turned out to have its own pressures, too. He struggled to find a job, open a bank account, and find a place to live because of his past convictions. But instead of giving up, Luis got creative and turned a hobby into a career.
4. AARON COSAR: CARRYING ON A LEGACY OF LOVE IN HIS FATHER'S FOOTSTEPS
A NEW CALLING
"The Holy Spirit said these very words to me. ... 'The choice you make today will be the one you die with."
Aaron was once a lost and angry young man with a drug addiction. But God gave him a second chance behind bars. Today, Aaron is still in prison, but he's not serving time. Instead, he's a Prison Fellowship Academy program manager.
5. THE UNDENIABLE TRANSFORMATION OF KEVIN BRUNO
UNDENIABLE HOPE
"When God revealed Himself to me, it was in a way that I could not deny that it was Him. I could not deny that He had changed the course of my life."
During his incarceration, Kevin saw the worst of prison life. Racism, hate, and violence abounded. When he was offered a chance to enroll in the Prison Fellowship Academy, he did so with resentment. But in the program, he found somewhere to belong. He found a safe place to bring his questions and doubts. Surrounded by love and support, he discovered his own dignity.
6. 47 FELONIES. FOUR INCARCERATIONS. ONE LIFE REDEEMED.
HOW TAMMY FRANKLIN FOUND HER CHANCE TO LIVE AGAIN
"I just want to be like that. To be 'normal.' To be a person that cared about someone else more than I cared for myself."
Tammy was caught up in a very dark world, and she couldn't find her way out. With four stints behind bars, Tammy thought her life was over. But little did she know it was just beginning.
7. HE BROKE THAT CURSE
HOW KEVIN CURBED THE CYCLE OF INCARCERATION IN HIS FAMILY
"I've had many, many, many life experiences, ups and downs. But I think those things have made me the person that I am today, made me a go-getter."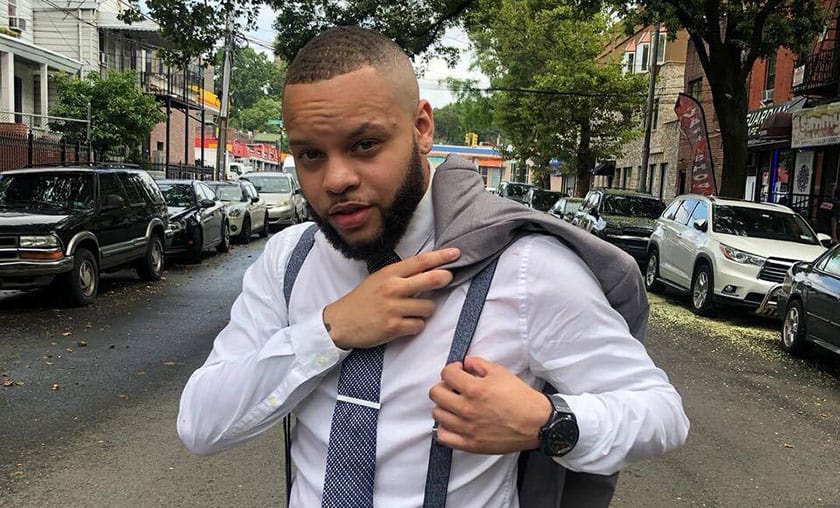 Grief colored Kevin's childhood. He lost both of his biological parents and his adoptive father by the time he was 12 years old. But in the darkness, there were two reliable sources of light: his adoptive mother Mayra and Prison Fellowship Angel Tree™.
8. FINDING FREEDOM IN A DOUBLE LIFE SENTENCE
DISCIPLESHIP BEHIND BARS
"The weight of what I did came crashing down on my conscience. I thought, 'OK, life is definitely over.'"
Danny 's transformation from addict to Christ follower didn't happen overnight. He would spend three decades growing in his faith while serving his double life sentence. Even so, a new life was still possible.
9. THE POWER OF A SECOND CHANCE
FORGIVING THOSE WHO HAVE HURT YOU
"This is part of your story. It's part of our story. It's not something that anybody has to be ashamed of. We believe in second chances."
After he ratted out his friend, Will, for a plea deal, Michael lived years incarcerated in a maximum-security prison looking over his shoulder. He knew one day Will would find him and probably kill him.
10. THE DRUG-DEALER'S SON
FROM A BOOT FULL OF CASH TO A HEART FULL OF CHRIST
"This is the real battle. This is the training ground, and when I get out, that is the boxing match."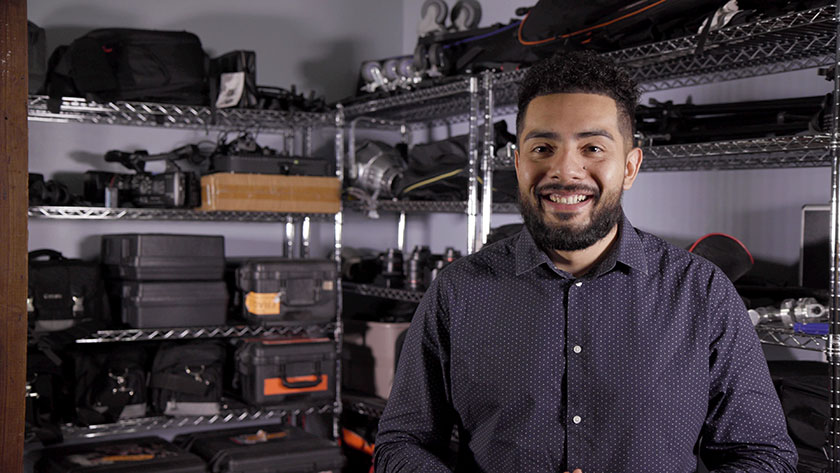 When Gio met God in a jail cell, everything changed. Prison became the next step to a life of new beginnings. He put his life in God's hands, and God began to transform him.
11. WAY MAKER
RHONDA'S RESCUE FROM OPIOID ADDICTION
"You can't heal spiritually if you don't heal emotionally, psychologically. You can't heal emotionally if you don't heal spiritually."
When her doctor first prescribed her pain pills, Rhonda savored the relief. But the more she took the pills, the more she wanted them. Soon Rhonda wasn't living any longer—she was just existing.
12. A CAREER CRIMINAL GETS A HARSH WAKE-UP CALL
HOW A FUNERAL LED TO A REBIRTH
"God, if I have to spend the rest of my life behind walls, I'm going to serve You."
There was a point in Don's life when he didn't believe he would live to see the age of 21. Struggling with addiction and insecurities, Don was in and out of jails and recovery programs along the California coast. Soon he was facing 94 years in prison.
THE INSPIRATION SERIES
We are so thankful that in an everchanging world we serve a Savior who remains constant and who—amid chaos—still offers restoration. We look forward to another year of powerful stories of God's faithfulness and grace.
DID YOU ENJOY THIS ARTICLE?
Make sure you don't miss out on any of our helpful articles and incredible transformation stories! Sign up to receive our weekly newsletter, and you'll get great content delivered directly to your inbox.
Your privacy is safe with us. We will never sell, trade, or share your personal information.