WHAT IS THE DIFFERENCE BETWEEN JAIL AND PRISON?
---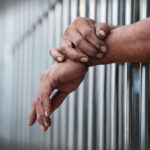 JAIL
Jails are usually local facilities under the jurisdiction of a city, local district, or county. Jails are short-term holding facilities for the newly arrested and those awaiting trial or sentencing. Those sentenced to serve a small amount of time (less than a year) may be housed in the local jail for the duration of their sentence.
PRISON
Prisons are institutional facilities under the jurisdiction of the state or federal government where convicted offenders serve longer sentences. People who have been found guilty of breaking a state law are usually sent to a state prison. Those who have violated federal laws are typically sent to federal prison located somewhere in the U.S. Some states have jails and prisons that are privately operated–usually by a corporation. The state basically contracts with these private facilities to house prisoners and does not have as much control over how the facilities are operated.
---